Last month I was invited to attend vRetreat #7 but for one reason or another, I was unable to attend.
The host, Patrick Redknap was able to provide a recording of the event and there were some interesting topics covered.
Snapt is an ADC company (Application Delivery Control), essentially this means that they focus on a modern approach to software load balancing.
Dave at Snapt explained that their new solution, Nova allows users to deploy and manage many ADCs in any location and a multitude of environments.
You can download Nova's community edition here: https://nova.snapt.net
For more information on Nova, you can watch the recording here:
The next presentation was by Sazzala Reddy, CTO of Datrium.
Sazzala explained that backups are no longer sufficient for businesses and that the reality is that fast-recovery is what is expected from data protection solutions now.
Datrium boasts that their DRaaS solution allows you to setup DRaaS in just 10 minutes.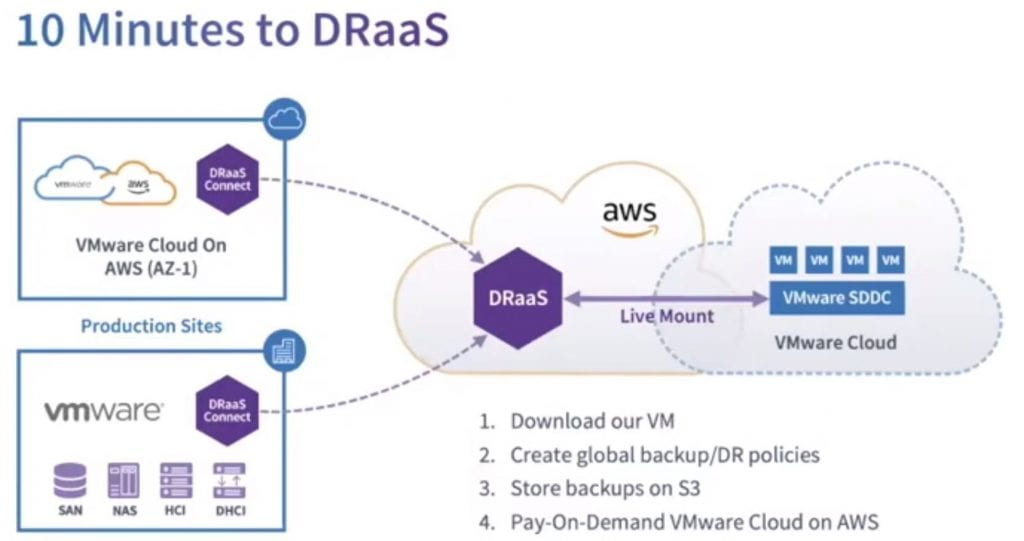 Datrium solves the slow backup and restore problem by backing up workloads to AWS and booting up workloads instantly in AWS rather than restoring data into an-on-prem VM which, depending on how large the VM is, can take hours or days.
For a full demo on the DRaaS solution from Datrium, see the recording and Q&A here:
vRetreat
If you are interested in attending any of the vRetreat sessions, reach out to Patrick on Twitter for a chance to win some nice prizes after the presentations!