It's true that VMware vSAN is getting more feature rich on each release. One interesting new feature of vSAN 6.5 is the iSCSI target service. In a nutshell you can now create iSCSI targets and LUNs on vSAN storage and present them to servers external to the vSAN cluster. Note that you cannot connect vSAN LUNs to hypervisors (yet)
Support for CHAP and Mutual CHAP is supported and the iSCSI targets on vSAN are managed by storage policies for features such as availability (N+x), performance (Striping), space reservation etc.
If the vSAN cluster is all flash, then deduplication, compression and erasure coding are all available to the targets too.
As always with vSAN, it's very straightforward to configure, the video below shows the process of creating a target, LUNs and presenting them to a Windows Server.
iSCSI Targets are supported in all versions of vSAN 6.5: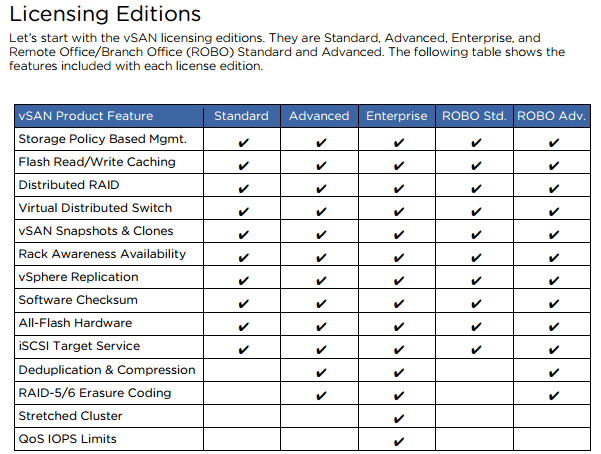 https://www.vmware.com/content/dam/digitalmarketing/vmware/en/pdf/products/vsan/vmware-vsan-65-licensing-guide.pdf
Tags :
iscsi
iscsi target service
vsan