There is so much talk about cloud now, but what what really is "cloud" – In short, I prefer a definition/feature set along these lines:
A public cloud should have the following:
On-demand
Self-service
Pay as you go
Single Pane of Glass
Simplified Management
So what does this all mean?
On-demand – This is simply being able to access and manage your "allocation" of public cloud whenever you like. The "UI" should be available 24/7
Self-service – You shouldn't need to call support or raise a support request to build a new VM, add capacity or remove workloads
Pas as you go – There needs to be a simple, pay as you go mechanism. This would be a fixed allocation of compute, network and storage or pay for every GB of disk, memory & GHz of CPU used.
Single pane of glass – This is the hardest one to achieve. Having one interface to manage your cloud. In the case of hybrid the complexities increase because both your on-prem DC and public cloud offering need to be available in the same UI
Simplified Management – Simple, cross-cloud management is key to keeping BAU activities simplified within your estate. This is often overlooked, but your support team need an easy way to manage provisioning, monitoring, alerting & trend analysis on both platforms within your hybrid cloud solution
Now that we have established what we want a cloud to offer, how can we integrate a private, on prem cloud solution into a public offering while maintaining all of these objectives?
There are a few options:
A public cloud solution, provided and billed by VMware, but hosted on the AWS cloud (Bringing the leaders in private cloud and public clouds together) – This solution provides you with ESXi hosts for compute, vSAN for storage, NSX for network and vCenter Server & vRealize Operations (optional) for Management.
Meeting the criteria:
On-demand – You can manually add hosts or have the system trigger the incorporation of additional hosts automatically, within minutes. Storage and NSX automatically upscale with the addition of new hosts
Self-service – You can login to the VMWonAWS portal at any time to add to, remove from, & configure your solution (Or build an entirely new SDDC!)
Pay as you go – You pay for what you use. Billing is per host which in turn dictates how much storage you are using. Network ingress/egress is also billed on a PAYG model. Licensing is included in the offering too
Single Pane of Glass – While configuration of VMWonAWS is within the same pane of glass, this is separate from vCenter which is expected but the great thing about VMWonAWS is that you are provided with a vCenter server that you can join to your on-prem vCenter server SSO domain in a new way called Hybrid Linked Mode This means that both your on-prem and cloud vCenter servers and underlying objects (VMs, Folders, Resource Pools, Hosts, Networks, Datastores etc) from either cloud can be managed from the same pane of glass. HLM also paves the way for cross vCenter vMotion so you can migrate your VMs to (and from) the cloud easily and without downtime
Simplified Management – The option to use your existing vROps deployment to manage VMWonAWS SDDC instances is powerful, no further solutions are needed other that the one you currently use. Simply add the new SDDC vCenter instance to your current installation and you are ready to go. VMWonAWS also handle the ESXi, vSAN, vCenter and Networking build for you. This is all up and running within hours from sign up
For full details on VMware on AWS see the official page at https://cloud.vmware.com/vmc-aws or take a free VMware Hands on Lab to see VMware on AWS in action!
VMware Cloud Verified / VMware Partner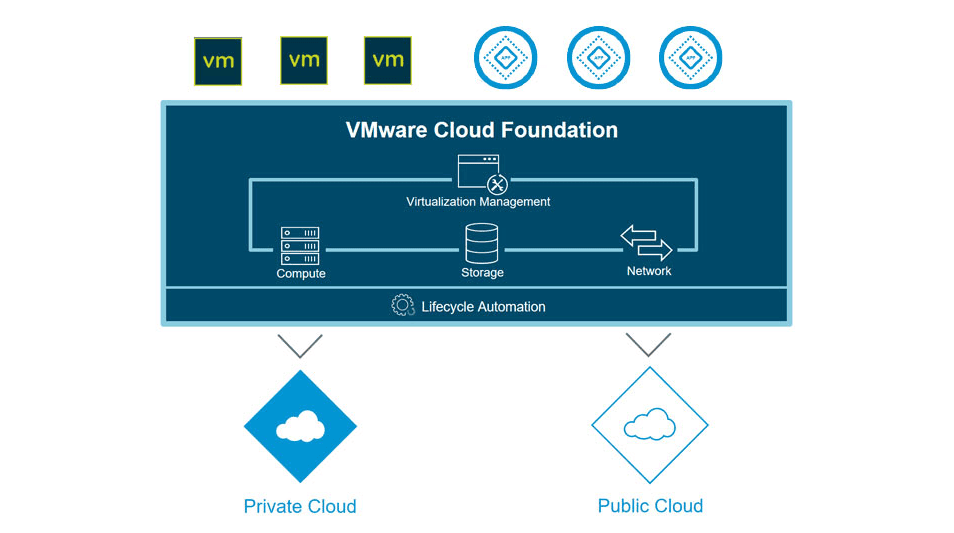 These solutions are offered by VMware Partners. They're similar to VMWonAWS in that you still get ESXi hosts, vCenter, NSX, vSAN etc but they are ran from a VMware Partner's Datacenter instead of AWS.
There are some advantages to this, in that a Service Provider can be a little more agile in connecting in 3rd party solutions, bespoke networking configurations etc. Cloud Foundation must be ran from pre-approved equipment (chosen by VMware, essentially a smaller HCL than you currently see publicly for ESXi & vSAN). Licensing can also be provided by the service provider in a PAYG OPEX model or you can bring your own.
Meeting the criteria:
On-demand – As with VMWonAWS the UI should be available 24/7
Self-service – Again, depending on the service provider this will vary but since self service reduces overhead, large service providers should have something already in place. If not, consider if you really need self service at the host level or if you are content with the actions available within vCenter server. If your workloads are not going to grow quickly, then perhaps a call the the service provider isn't going to be too frequent
Pay as you go – Billing will depend on the Service Provider, but it should be transparent and in an OPEX style model
Single Pane of Glass – Single Pane of glass will be available via traditional Enhanced Linked Mode. You will want to add the new vCenter Server Appliance (VCSA) to your existing SSO domain, even if is a new site you will still gain a single pane of glass from a vCenter point of view
Simplified Management – Once again, with vRealize Operations you can simply add in the new vCenter server as a new instance and begin managing and monitoring your hybrid cloud from a single control pane
For more information on working with a VMware Partner, see the Cloud Provider Partner page
DIY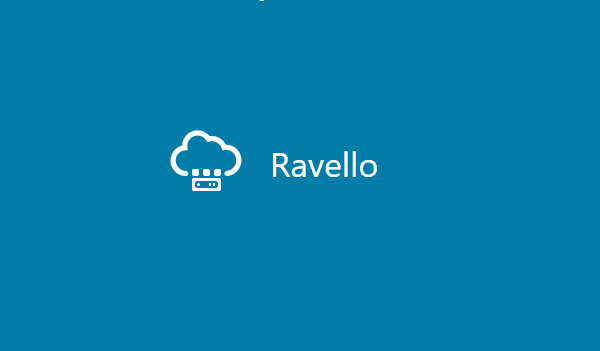 Oracle's newly acquired Ravello Systems offers the ability to build your own VMs in their cloud on a pay as you go (Per CPU, GB of Memory, etc) model. You build your VMs, power them on and you are billed for however long they are running for.
The interesting part here is that billing is more granular, per minute rather than potentially per month or year. This is ideal for labs or testing purposes but is not supported by VMware because the underlying hardware isn't necessarily on the VMware HCL and there is an element of nested virtualization in play here. I still bring it up as an option because if you need some "hybridness" for a couple of weeks in your lab, setting up entire SDDCs might not be feasible, you might be faced with setup costs with providers or long contracts.
You need to setup this solution by yourself. ESXi, Storage, Networking will all need installing and configuring by you or your team. There is also no "service" element as such, so no patching of ESXi, vSAN, vCenter is provided.
On-demand – The management interface is available 24/7 for configuring new hosts, adding and removing storage etc
Self-service – Fully self service, the interface has all the Network, VM import & build options that you would want from a basic cloud provider. DNS, DHCP & basic firewall services are services are included.
Pay as you go – Truly on demand, pay for exactly what you use and for the exact time period. No long contracts
Single Pane of Glass – Since you build the vCenter instance yourself, there is nothing stopping you connecting the Ravello cloud back to your on-prem with something like a L2VPN and utilising Enhanced Linked Mode
Simplified Management – vRealize Operations wins here again. You will need your own instance of this running on prem on on Ravello but you an still add in both instances of vCenter server. Management fails a little here though because you have the deploy all the components yourself. Ravello assist with this though by providing template images and the option to import VMs from vCenter / ESXi
*Remember, since we cannot validate the underlying hardware that your ESXi hosts will run on, this is an unsupported (But probably cheaper way) to leverage the benefits of hybrid cloud (Elasticity, Burstability, PAYG etc) It certainly works well for many labs and test environments out there.
Further material
Tags :
cloud
hybrid
vmware cloud foundation
vmwonaws