I've recently had a few requests to share my vSphere test plans with the VMware community.
Good news: With effect today I have reformatted my old test plans and uploaded them to GitHub.
Please feel free to download, share & modify these. If you make any modifications or additions and feel like giving back to the community, please send me your changes and I'll make sure that credit is awarded.
How to download
Go to GitHub: https://github.com/VirtualgUK/vTestPlans
Click Download or Clone
Select Download ZIP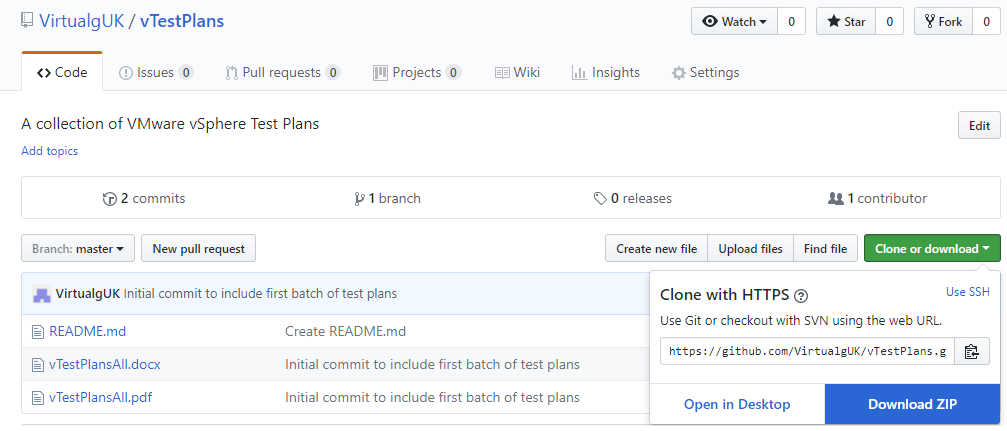 How to share your changes
Simply email me your changes or send me a link via Twitter or comments below and I'll upload them to GitHub. Let me know your Twitter & Blog name or other handle so I can give credit back to you.
How to keep updated
I'll be adding new test plans very frequently. Follow me @VirtualG_UK or #vTestPlans on Twitter to keep updated
You can also follow the project on GitHub
Tags :
Test Plans
Validation Plans