VMware has announced up to 30% off their most popular software products.
This includes the latest versions of:
Fusion Pro & Player
Workstation Pro & Player
vSphere Essentials, Essentials +, Standard & Enterprise
Discount Links
30% off Workstation Pro & Player
VMware Fusion 13
Fusion is a well know application from VMware which lets you run Virtual Machines & Containers from your Mac, without the need to install costly infrastructure solutions.
Fusion is great for creating proof of concepts, testing, and building applications on your local machine. It's also great for building out lab infrastructure components instead of investing in additional physical hardware.
The latest version of Fusion, Fusion 13 supports hosting Windows 11 on both Intel and Apple Silicon-based Mac hardware. It also supports the VCTL CLI for building and running OCI containers and Kubernetes clusters.
You can find the differences between the main versions of Fusion in the table below: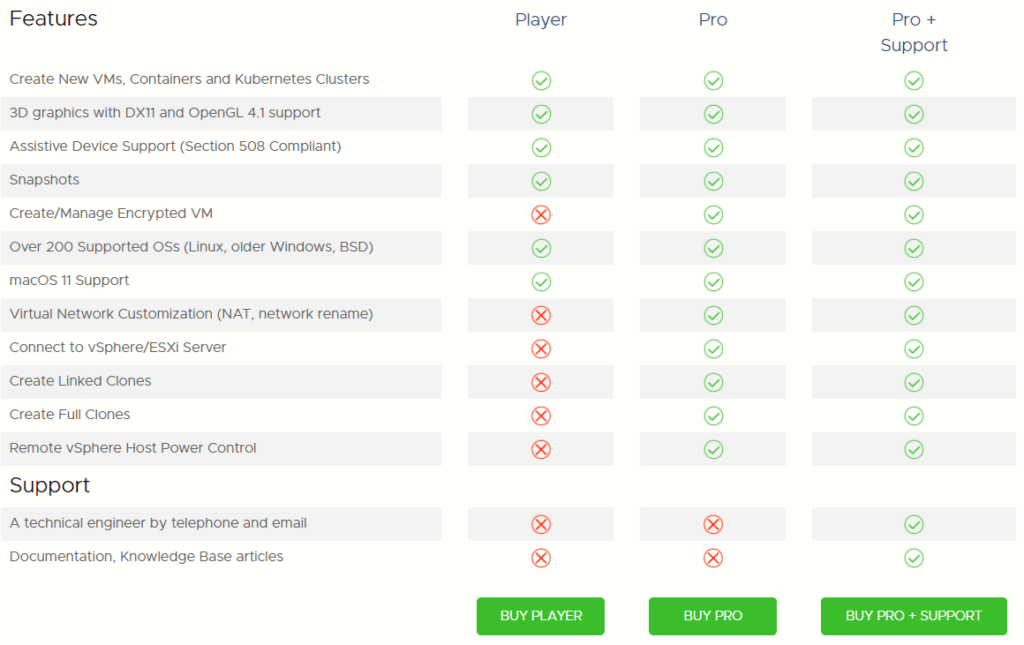 VMware Workstation 17
Workstation 17 is similar to Fusion in that is allows you to run Virtual Machines (and now Kubernetes Containers) but on PC hardware.
I personally use Workstation as my Infrastructure lab but it's also incredibly useful for developers who need local containers without the large infrastructure investment of a data center full of hardware for testing and integration.
For a short comparison between Workstation Player and Pro, see the product page here
Discount Links
To access the discounts, use the affiliate links below:
Tags :
Black Friday
Discount Code