VMworld 2020 will be virtual
I'm sure many of us already know that VMware has taken the necessary steps to cancel this year's in-person event, replacing it with an online experience on September 29, through to October 1st 2020.
The rumours are that going forward there will be both an online and in-person event but we will have to see how things are in 2021 before any decisions are made.
With this in mind, make sure you have a second monitor setup to watch the live streams and sessions while you are at work. Many of the sessions will be available after the event for download but the live streams are generally where the big announcements are made, so you won't want to miss those.
Since the event is free this year, VMware says that this event will be big. By that I mean 120,000 attendees versus approximately 38,000 who attend the in-persons event each year.
Be sure to register ahead of time to make sure that you don't get stuck in any late-registration issues.
Register to VMworld 2020 for free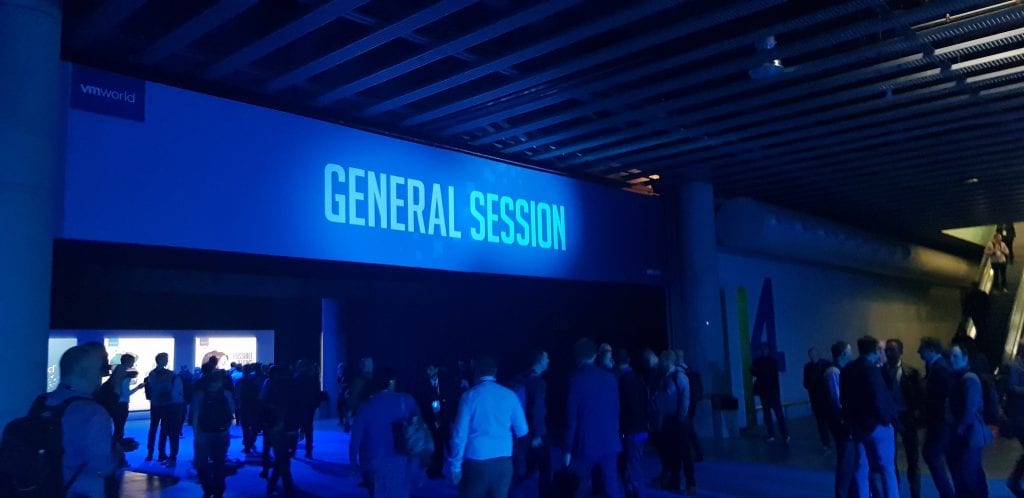 CodeConnect 2020
VMware is hosting CodeConnect after VMworld (Octiver 1st to October 2nd) Throughout these 2 days, there will be opportunities to learn new skills, enter the script competition and also the annual Hackathon!
You can find the full agenda here.
Don't worry if you miss the event though as the sessions will be recorded and made available on GitHub.
Signup to VMware code Connect for free!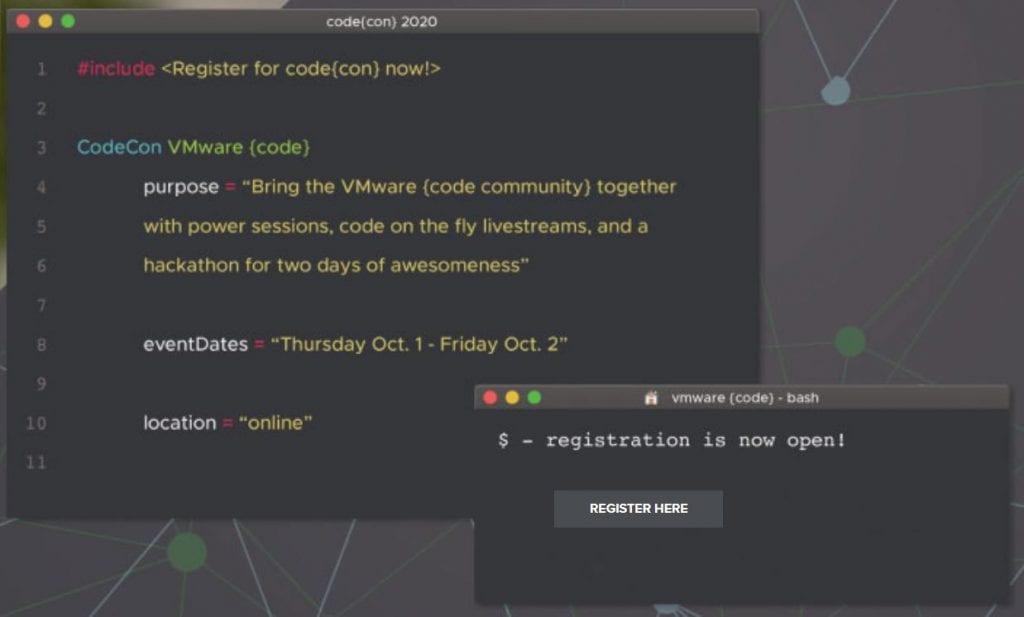 There will be a Discord server
To increase engagement and collaboration, there will be a discord server setup to allow us to communicate with other attendees.
In addition to the chat features within Discord, we will also be able to watch the sessions live in special "Watch Party" rooms and drop-in to the VMware booths which are usually physical spaces within the venue.
You can log in to the Discord server ahead of time: https://discord.gg/SKTWQX8
The VMworld discord is managed by Orbital Jigsaw.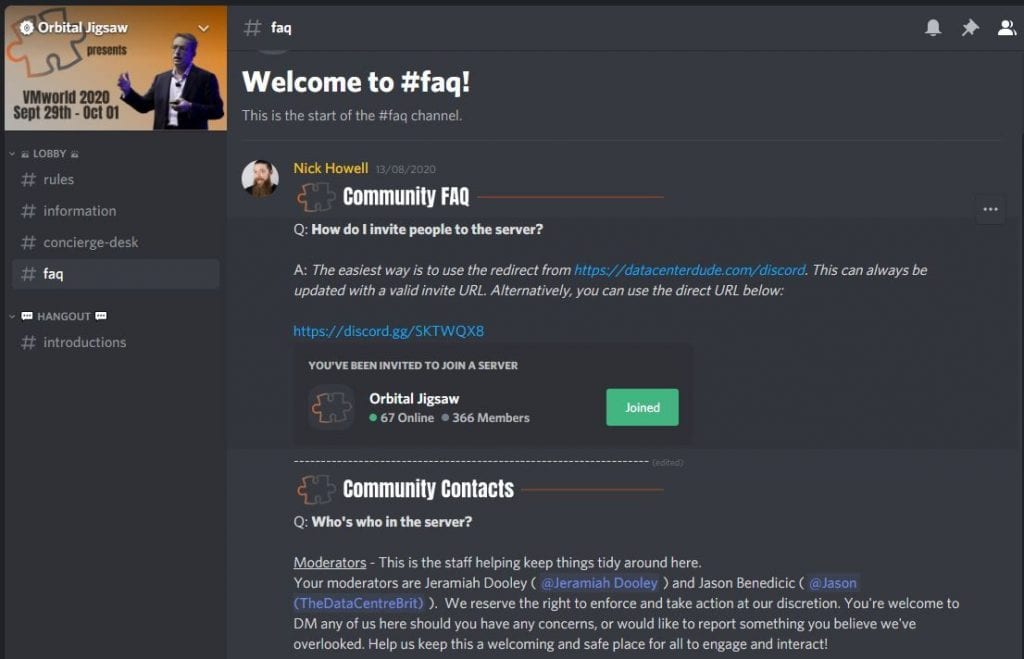 Is it worth paying for the Premier pass?
If you are looking to talk to VMware experts and participate in competitions with prizes then you'll want to pay the $299 for the Premier pass.
The premier pass also includes:
Half price VCP exam voucher available at registration time
$100 off VMworld 2021
Access to limited capacity sessions
Access to VMware experts in roundtable sessions
1-1 consultations with Experts
Extra Networking, Games and Prize challenges
If you combine the value of the exam voucher and discount to VMworld 2021, then the Premier pass is only really costing around $75, broken down as follows:
50% off a VCP is worth $125 + $100 off VMworld 2021 = $225 worth of discounts
Register to VMworld 2020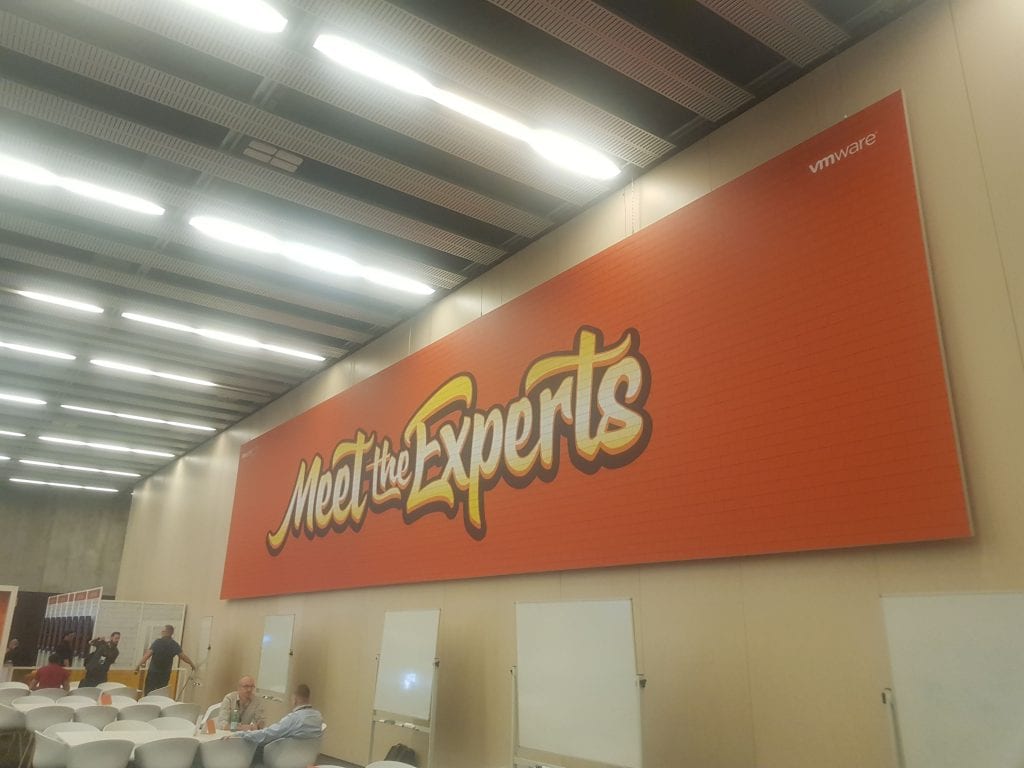 There will be Free Stuff!
Even though VMworld 2020 is virtual this year, there will still be some giveaways.
These will mostly be in the form of digital gifts, likely software and exam vouchers but we should hear more about that closer to the event.
VMware has also announced a VMworld 2020 backpack, it's limited edition though, so keep an eye on their Social Media for how to get one:
It wouldn't be #VMworld without a backpack reveal! 🎒
Check out this year's Limited Edition VMworld 2020 backpack, sponsored by @DellTech! Stay tuned to find out how you can win one.

Register for VMworld → https://t.co/yyNd4991KU pic.twitter.com/9oRhOjcBHI

— VMworld (@VMworld) September 17, 2020
Register to VMworld 2020 for free
Don't forget to subscribe to the free mailing list where I will be posting more about the event, announcements and giveaways through September
Subscribe to the mailing list
Find out more about VMworld 2020 from my earlier post, VMworld 2020 is free
Tags :
Hackathon
VMworld
VMworld 2020
VMworld 2020 backpack