Do I really need VMware support?

A purchase of VMware software will generally require you to also subscribe to a minimum of 1 year "support & subscription service".
What do you get for this?
There are different levels. Generally, you would fit into Basic or Production.
Both levels include:
Unlimited Support Requests
Remote Phone and Web Support
Updates & Upgrades
The main difference between Basic and Production is hours in the day that these services are available:
Basic: 12 hours per day, Monday to Friday
Production: 24 hours per day, 7 Days per week, 365 days per year
However as VMware has both on-prem and hosted solutions, the levels of support available are wider than this such as the new VMware SkyLine support service which is a new proactive support service from VMware. There are also premier support options which are bespoke to businesses with mission critical or healthcare requirements.
You can find this and more information on the VMware Support Services Page 
But do I really need VMware support?
As already discussed, for most products you need a support service for the first year as a minimum. After this, you have the option to renew or lapse the agreement.
If you decide to not renew your agreement then you will keep your entitlement to use the software but lose your options to upgrade the software and you will lose the ability to log support requests with VMware support.
If you run a lab or very small, non-critical cluster then perhaps you may choose to not renew the support agreement. Ultimately the decision to lapse the support agreement is not to be taken lightly but I can see a few cases where this might work:
You run a lab and simply need access to the software
The software might not be running in a lab but is running non-critical systems
Your alternatives

This is probably the best place to go if you encounter issues. You can also use the VMTN forums to discuss deployment or upgrade scenarios to gain insight from other professionals in the industry. There are over 2 million members on VMTN and 100+ forums.
The forums are managed by both VMware employees and a few community members such as myself in the role of user moderators. The combination of employee and community means the forums evolve with that community focus.
Generally speaking, both questions and answers are posted by community members.
However, recently the VMTN team added a dedicated team of VMware employees to answer questions on the forums with a target of answering most questions within 1 business day.

If you are a vExpert, the vExpert Slack is extremely valuable. There are dozens of channels and questions are all answered by community members (some of which are VMware employees)
If you are not a vExpert, there are other slack channels available. If your problem is development related you can sign up to the VMware Code slack for free.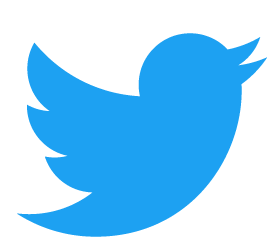 If you don't have Twitter, you are missing out. I never bothered with it before 2015 and thought of it as just another pointless social media platform. But to be fair, follow only those who you find interesting and it becomes a very useful tool.
Some accounts to follow include the official VMware accounts, VCDXs, and a wide variety of community members. You will get to know them over time 🙂
If you follow the right accounts you will quickly find that you are updated on new releases of VMware software, notified of new bugs and can ask anyone in the community with help on something.
If you don't have a Twitter account, sign up now!
Bloggers are core to the VMware community. VMware has aggregated "approved" community blogs into a microsite: https://blogs.vmware.com. Sight up to the RSS feed or bookmark the page for future reference to keep posted on latest issues, fixes and much more!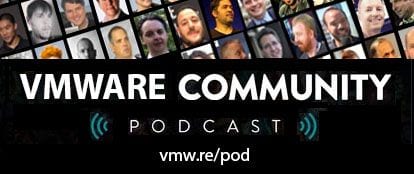 There are loads of VMware focused podcasts out there. For a taster, check out the weekly VMware Communities podcast. This goes out live every Wednesday and is ran by the VMware communities team, a great way to keep up to date!
Summary
Personally, if you run production systems, you should keep your support running so that you can take advantage of internal VMware resources and a strict SLA to get your systems back online should there be any form of failure. You will also want to be able to upgrade to take advantage of new features and bug fixes. If you accept the risks of not having support and don't need to upgrade your software, then there are good community-driven alternatives to look to for help.
Even if you have support, the community resources can be very complimentary to this, so be sure to take a look!
Tags :
vmware support