VMworld is the only conference of the year that I really look forward to. There are many reasons for this but the main one is that I get the chance to meet all the people in the vCommunity who I have met on Twitter or have helped me in some way in the last year.
Even if I cannot make it, usually due to budget constraints, then I make an effort to get involved remotely via the Beam robots (more on this later) or at least watch the live streams of the keynotes and interact via Twitter.
I was fortunate enough to be awarded a blogger pass for VMworld 2018 Europe this year and I posted a few blogs (and a lot of tweets!) about the event. This post contains my summary and experiences of VMworld 2018 and hopefully, I can persuade you to go next year too.
Day 1 – Monday
For Europe at least, the first day on Monday was a bit quiet as it's aimed more for Partners (There were a few Partner sessions but no sessions for general admission) There were a few other things going on though:
Monday was  a good day to register and collect your badge to save the long queue on Tuesday
The Certification hall was open, so you could use the 50% off a VCP or VCAP voucher on this quiet day
Hands-on-Labs were also open so I could kill a couple of hours by checking out the VMworld exclusive HOLs and learn something new before everyone else (Perfect blog post opportunity!)
Other than that, there was plenty of space and various other bloggers were around too, so it was nice to ease into the week and chat with everyone.
Day 2 – Tuesday
This is when it got a bit crazy.
Hackathon
I had entered into the Hackathon and secured a small team for the evening but our plans were ambitious so we had to find the blogger tables and sit down to do some planning in the day. The hackathon was open to all and at no charge. Transport and food were provided which was nice. The venue was great and I finally had the chance to sit down for dinner with Eric Nelson and chat to Kyle Ruddy too.
The 1am finish was worth it as we came 2nd in our class, check out our presentation here: https://virtualg.uk/vmworld-barcelona-2018-hackathon-presentation
General and Breakout sessions
During the day at VMworld I went to the general session and a few breakout sessions which are great but I didn't go to all the ones I had booked via the schedule builder because there wasn't time or I found other things that I wanted to do (sessions are recorded and put online for free later anyway)
VMworld tip: Definitely book your breakout session preferences via schedule builder otherwise you have to wait in the queue on "standby" for a seat.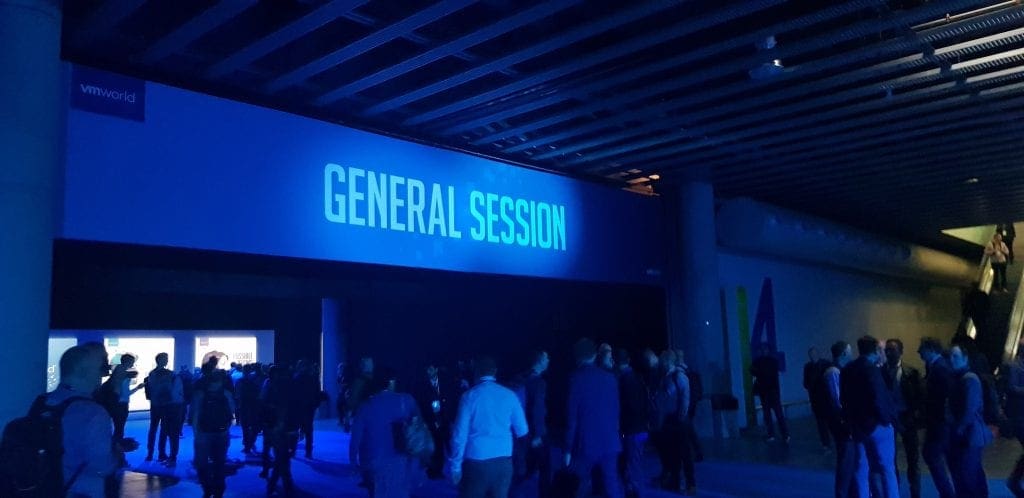 Welcome Reception
In the solutions exchange area (Where all the vendors are) there was a Welcome reception later in the evening which I missed due to the hackathon but I heard about the "Hall crawl" which was on Wednesday so I planned to go that instead.
 Day 3 – Wednesday
VMTN Tech Talk
Wednesday was also a busy day for me because I had my VMTN tech talk (arranged and recorded by vBrownBag – thanks!)
I love getting involved with all things VMware Community so when I heard about speaking opportunities within the VMware Technical Network space, I signed right up. The talk went well and I managed to speak to a few people afterwards too. You can find out more about what I talked about here: https://virtualg.uk/vmworld-barcelona-2018-vmtn-tech-talk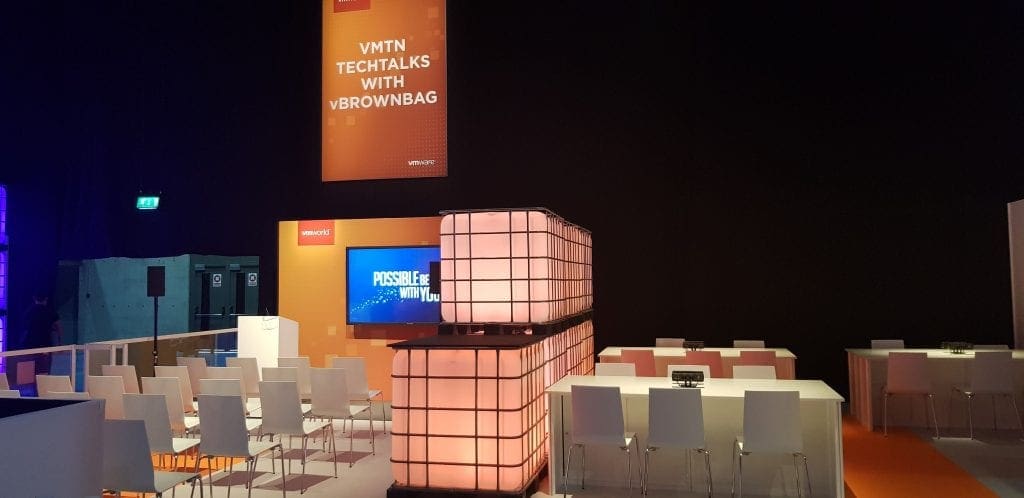 Solutions Exchange – Hall Crawl
I went to a few more breakout sessions and also spent some time in the Solutions Exchange Hall, talking to vendors about what's "next" and also for the Hall Crawl which was a light-hearted walk around solutions exchange with drinks etc.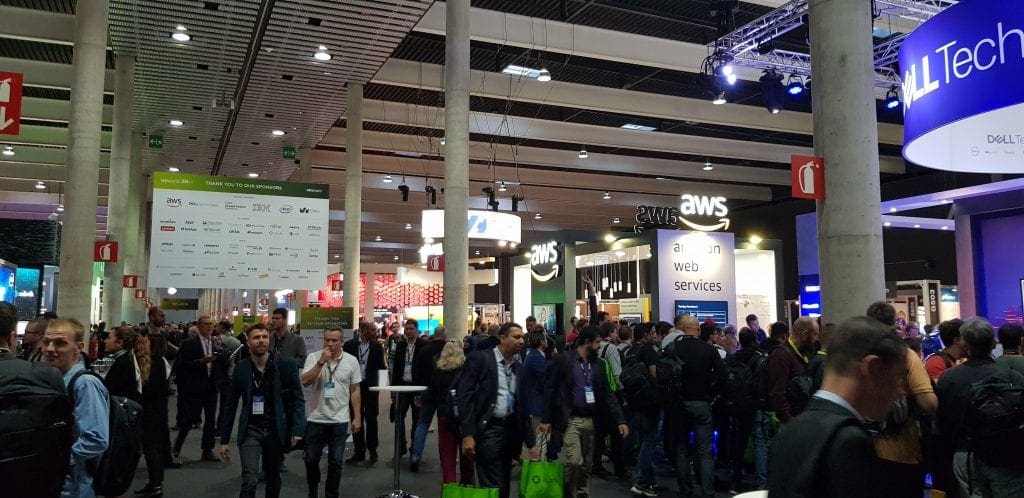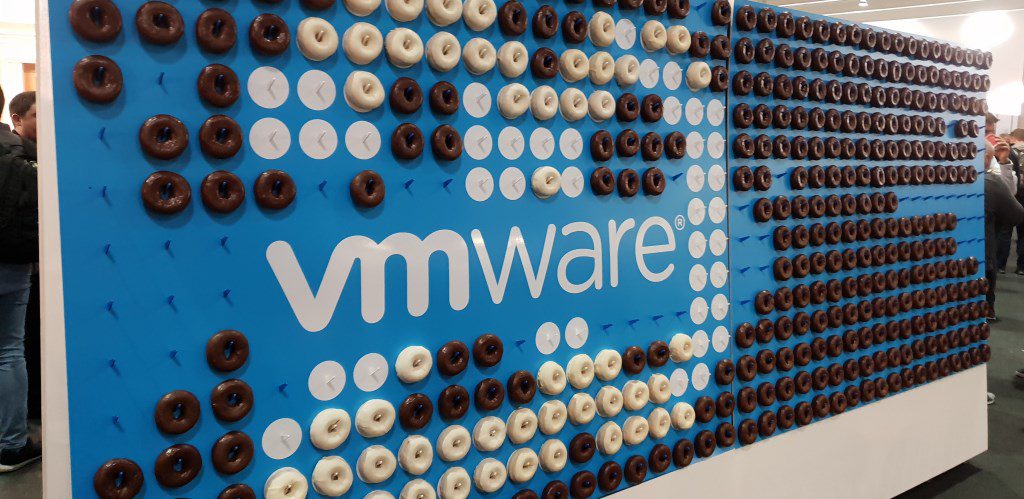 VMworld Fest
Every year there is a band at VMworld, for 2018 Europe this was "The Kooks". I'm not into music all the much but I did recognise most of the songs so they must have been popular! VMFest was a good laugh with friends. Plenty of food and drink was available if you wanted it.
VMFest finished at around 10pm so it was time for some sleep!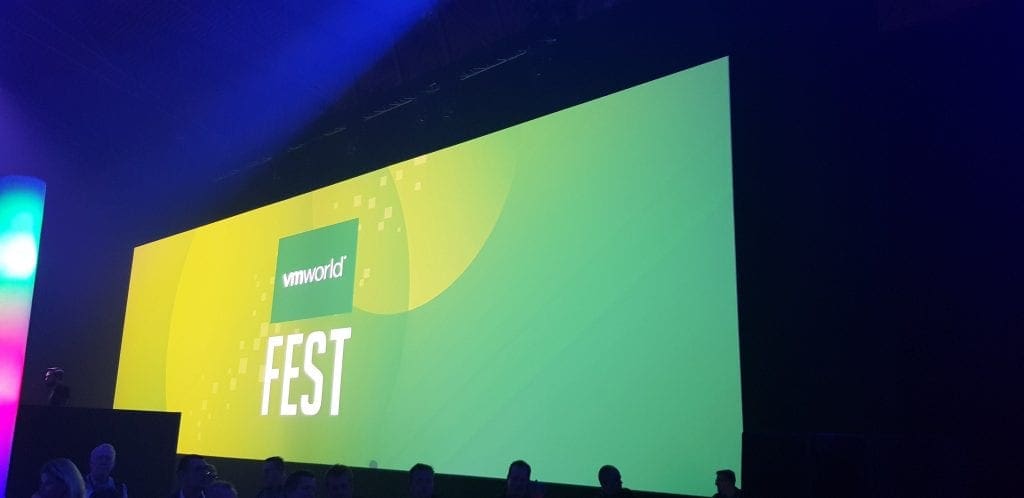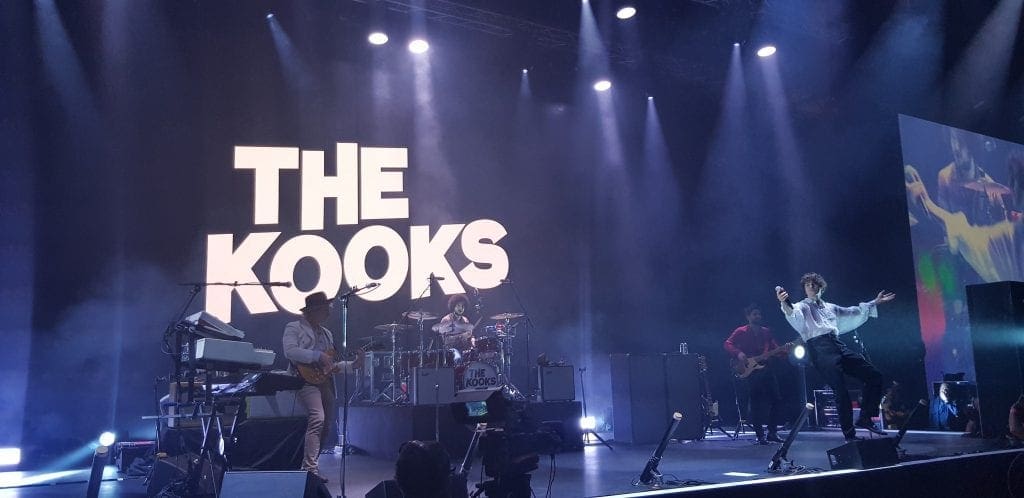 Day 4 – Thursday
For Europe, Thursday is a half day and most people go home in the morning or on Wednesday evening so it gets quieter but this is the time to catch up with people. I spent time in the VMTN and VMware Code areas to say hi to Krupa, Eric, Julia, Tommy and Jenni (the VMware employees that make the vCommunity special) There were a few people that I couldn't find (Corey & Tej) but I'll make time to find them next year if I make it there!
So in summary, I made the most of it! – I signed up to everything I could (Hackathon, Breakout Sessions, VMFest, VMTN Tech Talk etc etc) If you make it to 2019, be sure to make the most of it too!
Thank you for everyone in VMware that organised a really awesome event!